03. January 2014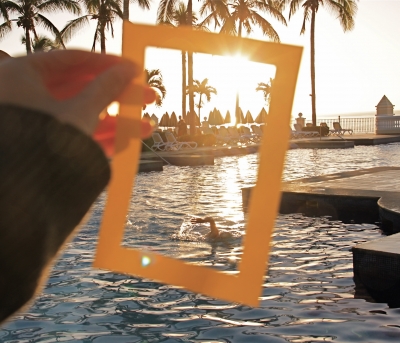 I read about National Geographic's project called Frame What Matters and decided I wanted to participate! So I brought the iconic yellow frame with me to Mexico and started snapping pictures with it. On Christmas morning, my brother and I got up early to watch the sun rise- he did his training in the pool and I took pictures. I thought it was a great moment to frame.
If you search the hashtag #framewhatmatters on Twitter or Instagram, you will see pictures from all over the world with the yellow border. In Nat Geo's words:
"For 125 years, National Geographic has been framing what matters, opening a window onto an amazing world with a simple yellow border. Now we invite you to frame what matters. Together we'll create an evolving snapshot of what matters to the world, and perhaps a renewed appreciation for the planet that supports so many of the things we love."