11. April 2014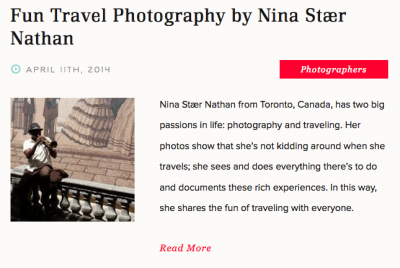 I woke up to a lovely email this morning- such a great way to start my day! I had emailed Photography Blogger a little while ago and asked what their process is for featuring photographers. I got a reply today saying that they decided to go ahead and feature me as a travel photographer!
Check it out here: Fun Travel Photography by Nina Stær Nathan
You can also see it through their Facebook and Twitter accounts.